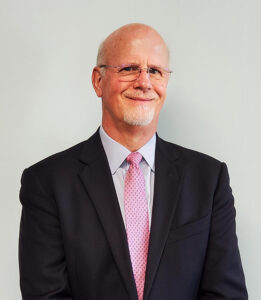 [Illinois, September 16th, 2022]. The family of Samuel M. Ponticelli is pleased to announce that Sam's longtime colleague and business partner, Iver J. Berry, has agreed to take Austin Chemical forward in the wake of Sam's sudden passing in April 2022.
Austin Chemical Company, Inc. announced today that Iver Berry has been appointed CEO of the company in addition to his existing role as President. An experienced business leader, Iver will succeed Sam Ponticelli and assume responsibilities for managing the company. Iver's 40+ year experience in the industry and proven track record coupled with to his 35+ years at Austin, will contribute to Austin's continued success and growth.
"Iver's comprehensive knowledge of the pharmaceutical supply chain, his stellar industry reputation, and his long-term association with the Austin team is a great asset to Austin Chemical." said board member Kelly Ponticelli Barille.
Iver received a Bachelor's degree in Biochemistry from the University of Massachusetts in 1978 and after a brief period in R&D, joined S.B. Penick, where he transitioned to sales. Then, a few years after relocating to the Chicago area, joined Austin Chemical. His extensive travel to manufacturing sites worldwide has enabled him to thoroughly understand the landscape of the drug development and manufacturing industry. He further expanded his knowledge and experience in the generic and CDMO sector while at Shasun Pharmaceuticals, before rejoining Austin in 2010. While at Austin Chemical, Iver has been instrumental in creating many of Austin's long-standing partnerships that are key to Austin's mission.
About Austin Chemical:
Austin Chemical Company, Inc. was founded in 1976 as a sales and marketing representative company for ingredients, components and raw material primarily to life science companies. Activities have expanded supporting not only aspects of Life Sciences but also those of Specialty Fine Chemicals. Representations today include globally based chemical producers and contract manufacturers as well as services such as importation, logistics, and warehousing. Austin addresses the ever-changing regulatory and transportation requirements to provide efficient and cost-effective product deliveries.
Media Contact:
Angela Evans
Media Relations
847-520-9600
www.austinchemical.com